UK clothing retailer sued for dues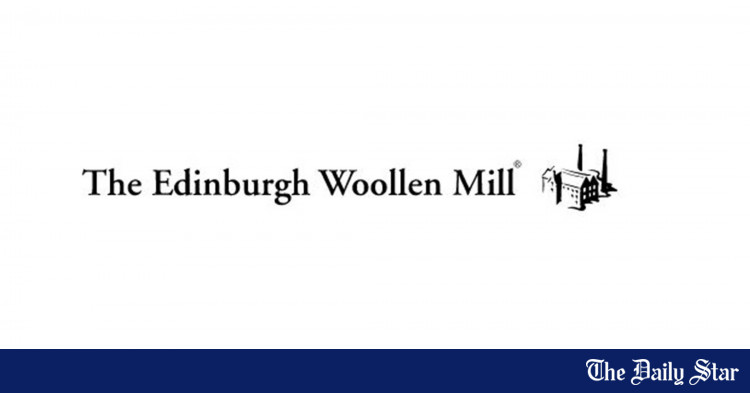 Four local garment exporters have filed a lawsuit against British clothing retailer Edinburgh Woolen Mill (EWM) claiming Tk 5.98 crore in payments for goods they shipped.
"We filed the case with the Dhaka Magistrate's Court on March 14," lawyer Mohammad Shah Poran, who represents the four, told the Daily Star by phone yesterday.
For all the latest news, follow the Daily Star's Google News channel.
"…the company did not pay local suppliers although it generated profits through its sister companies," he said.
Poran also said nearly 30 local clothing manufacturers shipped goods to EWM before and during the height of the pandemic in 2020, but the company did not pay for it.
The EWM had also canceled work orders made in Bangladesh worth $8.2 million due to the Covid-19 outbreak, according to the BGMEA.
These had prompted the Bangladesh Garment Manufacturers and Exporters Association (BGMEA) to send a letter to British billionaire Philip Day, owner of the Carlisle-based clothing specialist retailer, in May 2020.
The BGMEA, along with the Bangladesh Knitwear Manufacturers and Exporters Association, sought through the letter to find out the reason for the blocking of payments.
Receiving no response, the BGMEA had threatened to blacklist EWM alongside its affiliates and third parties such as agents, importers and full service providers who directly or indirectly did business with all of them.
Affiliates include brands and retailers Peacock, Jaeger, Austin Reed, Jacque Vert, Country Casuals, Windsmoor, Baumler of Germany, Bonmarche and Ponden Home.
At the height of the pandemic, work orders worth $3.18 billion were either canceled or suspended by international retailers and brands, but more than 90% were later reinstated as the situation was improving.
Many buyers had also requested that duty payment be deferred.