Home food production exploded amid the COVID-19 pandemic, but in South Carolina, people who wanted to sell products made in their homes faced several restrictions.
A new law signed by Governor Henry McMaster on May 23 changes regulations for this so-called cottage food industry, potentially paving the way for an influx of new home-based businesses.
The law, S.506, enables the sale of "non-potentially hazardous" homemade foods to retail stores and directly to consumers online. It also expands the types of food home growers can sell to include more non-perishable items.
The bill, introduced by State Sen. Josh Kimbrell, R-Spartanburg, in January 2021, won support from both sides of the aisle.
"In an environment where we had a nearly two-year shutdown, I think this illustrated the need to allow greater economic freedom for home-based businesses, including the production of non-hazardous food," Kimbrell said. .
Previously, items like cakes, sweets and cookies were the only homemade products that could be sold directly to the consumer in person without having to go through the Ministry of Health and Environmental Control's clearance process. They should meet the criteria set out in the 2012 law Home Food Production Act.
While the new law will expand the types of shelf-stable homemade foods that can be sold, the exact products allowed are still under review, according to a DHEC spokesperson.
"DHEC is currently reviewing the new provisions and we will be able to provide further information on foods permitted under the revised law once our review is complete," the spokesperson said via email. "As part of this review, we will work with Clemson Cooperative Extension, the South Carolina Department of Agriculture and other stakeholders to prepare a comprehensive guide for home food growers."
The DHEC did not provide a timeline for the end of the exam.
Since the passage of the Home Food Production Act of 2012, artisanal food businesses have been exempt from inspections, including those conducted by the Department of Agriculture, which regulates many South Carolina wholesale producers. This won't change under the new law, but labels that say "Processed and prepared by a home food production operation that is not subject to South Carolina food safety regulations" will be required. for all home food businesses.
Retail stores selling homemade food will be required to post a sign informing consumers, and some may still require such items to be subject to inspection. Producers will receive an identification number provided by DHEC, allowing the agency to know who is making what.
Cake designer Laney Cowan says the new law would have helped her years ago when she first launched Delicious Desserts, a Charleston-based home bakery specializing in wedding cakes. At the time, this might have paved the way for her to fulfill her lifelong dream of opening a cheesecake business, but she was unable to test the market due to regulations.
Now, after years in the cottage food industry, Cowan is skeptical of S.506.
"I like the idea of ​​contractors having fewer barriers, but I'm also cautious about what that means for public safety. I was trained in my early days (food and beverage), as well as in the navy, on all the intricacies of food handling. Not everyone is," she said. "Expanding that adds a bit more risk to the industry as a whole."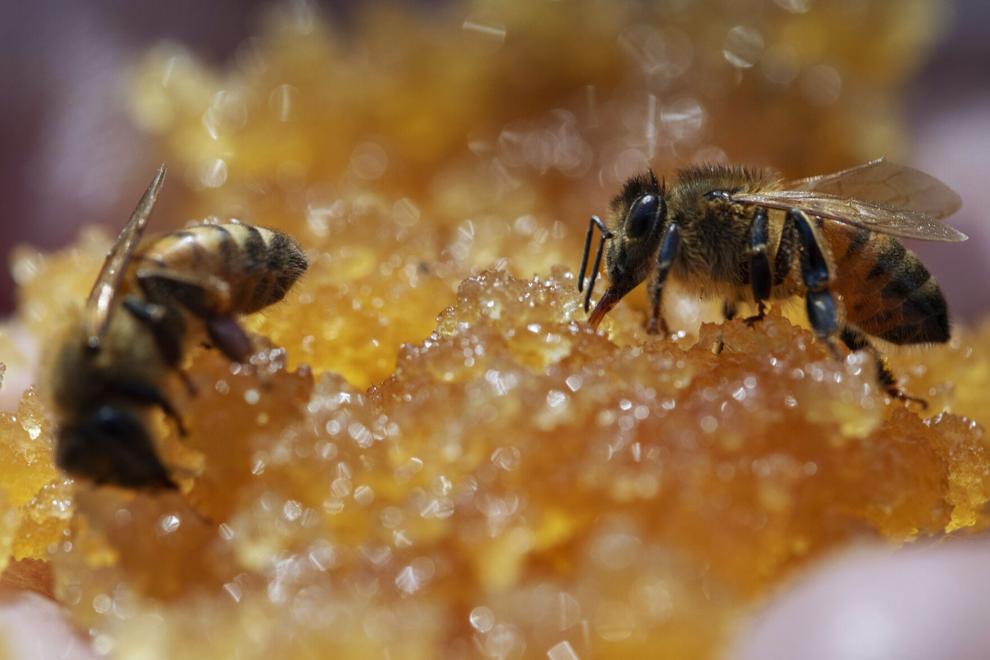 The pandemic has led deregulation of the home-cooked food industry nationwide, with several states easing restrictions. Kimbrell said the new law is one of multiple instances in which pandemic-induced changes can work permanently.
"We're saying we're going to open up the market to more potential customers," Kimbrell said. "I'm not against any regulations, but as a senator one of the most important things I've tried to do is roll back regulations."
Cowan, on the other hand, isn't thinking about an influx of customers — she's focusing on any new cake makers that might lower consumer price expectations.
"Some people think it's so easy to bake a cake. And while that part may be easy, running a business is not," she said. "I often get the, 'But someone else will do this for half.' It's part of life, but it's a frustrating part of the industry.
While the future of the craft food industry is uncertain, one thing is certain: regulators, business owners and consumers will all be forced to adapt.