Dealz acquires online retail company Poundshop.com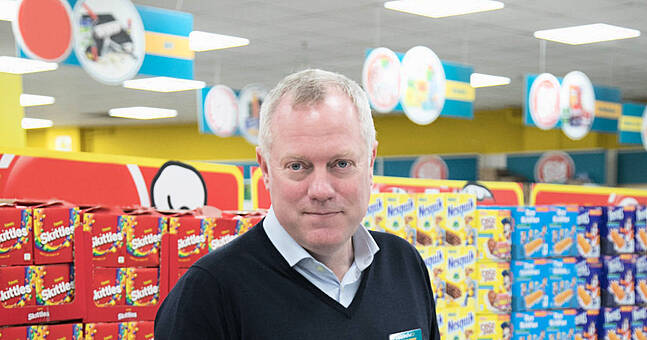 Dealz and Poundland have completed the purchase of an online discount retail business, Poundshop.com.
Dealz and Poundland has completed the purchase of an online discount retail business, Poundshop.com.
The discounter noted that the acquisition of Poundshop.com for an undisclosed amount, is another step in Poundland's transformation and will provide the infrastructure to power a nationwide rollout of its own pilot e-commerce operation.
Helped by this acquisition, Poundland has highlighted that it plans to expand its online offering, both in terms of ranges, adding PEP&CO clothing and homewares, and geographically, including expanding beyond the UK and offering an online Dealz service for the Republic of Ireland.
Barry Williams, Managing Director of Dealz & Poundland, said: "This acquisition gives power and momentum to our aspirations to bring our incredible products and value to customers across the UK and Ireland, however they choose to shop.
Online-only value retailer
Founded in 2014, Poundshop.com has become the UK's largest online-only value retailer.
It has nearly 400,000 customers across the UK and 65 colleagues at its distribution center and head office in Wednesbury, West Midlands, just a few miles from Poundland's own customer support center in Walsall.
According to the company, the deal includes Poundshop.com's intellectual property, its proven online platform, pick and fulfill operations in Wednesbury and its customer database.
Retail website staff
Poundland stressed that it will retain all of the current Poundshop.com staff and during the onboarding process, the online store will continue to process customer orders as usual.
Poundshop.com Chairman Steve Smith and CEO Chris Maddox will act in an advisory capacity to "facilitate the integration", which will be led by Poundland's Director of Retail and Transformation, Austin Cooke, who in turn will lead the day-to-day operations of Poundland's online business. .
Run by an experienced management team, the retail website has grown rapidly and in the last year alone sales have more than doubled, the company noted.
It will continue to market under its own brand for the immediate term and will benefit from "Poundland's extensive range and buying power to offer customers even more choice and value".
Poundland said it plans to build on the experience of Poundshop.com to further develop and scale up its own online operation which started as a pilot project in selected postcodes in Birmingham and Walsall and has now been successfully extended across the Midlands and into South Yorkshire.
© 2022 To verify – your source for the latest Irish retail news. Article by Donna Ahern. For more information on the technology, click here. Click on Register to subscribe to To verify.