Clothing retailer fights back over insolvency, lockdowns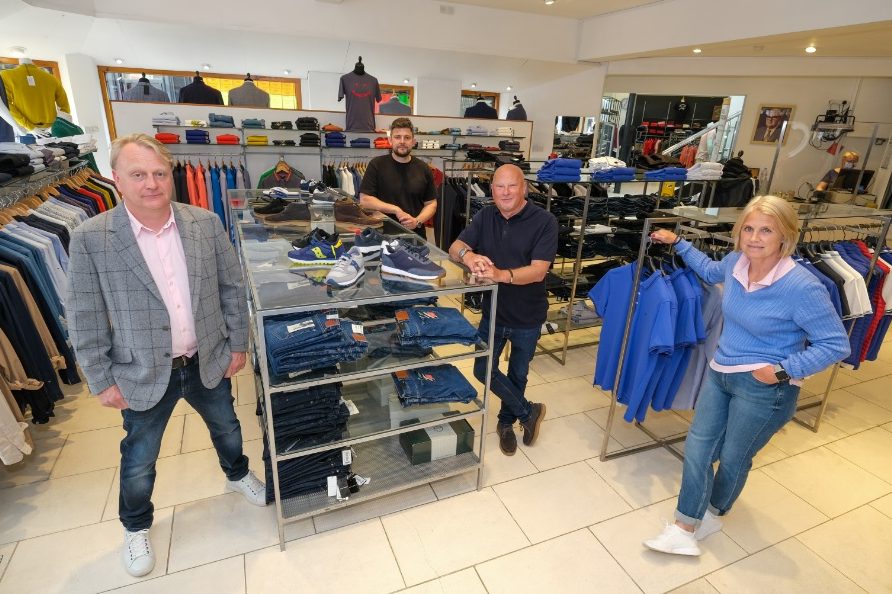 X
Sign up for free to receive the latest news straight to your inbox
Register now
A historic Barnsley menswear store has rebounded from insolvency and pandemic closures to record sales for its employee-led owners.
Frank Bird staff in Barnsley town center now own the 82-year-old company after it fell into receivership just months before the pandemic.
The top management trio, who together spent more than 100 years of service to the clothing store, were determined to save the company, which had also operated a store in Wakefield for 40 years.
"The business was sold by the Bird family in 2008 and renamed. It then went into liquidation in 2019 and we were made redundant, "explained principal Neil Tennant, who joined the company from school 25 years ago.
"We couldn't just sit there and watch him disappear. We knew the business was viable and with a few adjustments we knew it could be successful.
"It was ideally located in the heart of The Glass Works regeneration program and Eldon Street Heritage Action Zone. We felt the future was bright.
Neil and his fellow directors Mary Smith and Mark Rayner set out to mend supplier relationships, negotiated with the official receiver for fixtures and fittings, and reopened the business, re-employing a dozen people.
They were supported by three members of the Bird Malcolm family, Joanne and Gavin, who are also now shareholders.
Just six months later, COVID-19 struck, but Frank Bird's team developed an online retail site, which kept the business afloat during successive shutdowns.
"The website is like a third store for us now," Tennant added. "We are really proud to have successfully integrated the famous Frank Bird customer service into our online offering – we even hand deliver orders in South and West Yorkshire.
"Managers do deliveries like everyone else and it's a great way to stay in touch with our customers.
He said that since the stores, which stocked brands such as Boss, Belstaff, Paul Smith and Armani reopened on April 12, business had exploded.
"We see the kind of business we see at Christmas and we are confident that it will continue. Since the reopening in April, these are record months, "he added.
Councilor Tim Cheetham, Cabinet spokesperson for Regeneration and Culture at Barnsley Council, praised Frank Bird's team for saving the business.
He said: "It is a sign of the success of downtown Barnsley that a traditional family business like Frank Bird can be so successful.
"It is vital that there is a wide range of choices for all styles and types of people in the downtown area. It's fantastic to see Frank Bird thriving and businesses adapting to the era of online retail.