Clothing retailer Express leaves Circle Center after 25 years of racing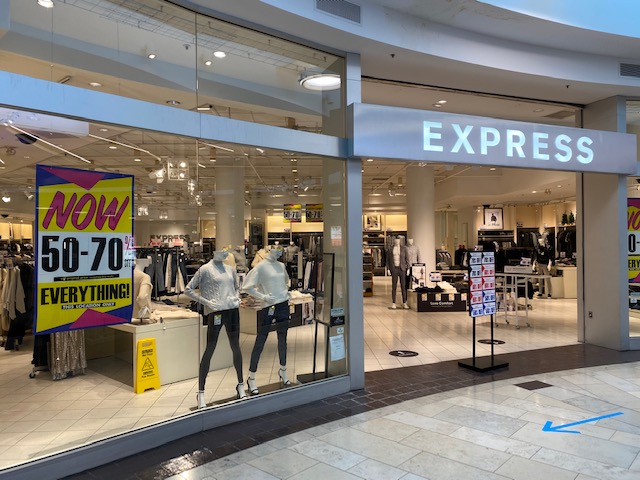 One of the Circle Center's first tenants empties merchandise and prepares to leave the downtown mall.
Express, a national fashion retailer that was on the Downtown Mall's tenant list when it opened in 1995, is closing the third-floor store, employees confirmed Tuesday.
A clearance sale offering discounts of 50 to 70% is underway.
The closure will leave four other Express stores in the Indianapolis area: in Castleton Square, Greenwood Park Mall, Clay Terrace in Carmel and Hamilton Town Center in Noblesville.
Express Inc. in January announced plans to close about 100 of its 600 stores nationwide as part of a restructuring plan.
The retailer that caters to young buyers has also said it will lay off 10% of the staff at its Columbus, Ohio headquarters and its design studio in New York. And that was before the pandemic.
Since then, the store has announced a further 10% reduction in the company's staff and "additional liquidity measures" to save $ 550 million in savings, including $ 440 million in 2020.
The chain said it closed nine stores in 2019 and plans to close 31 more stores this year and 35 more by the end of next year.
Limited Brands opened the first Express store in 1980 under the name "Limited Express" of women's clothing at Water Tower Place in Chicago. He eventually added menswear to his merchandise.
Express went public in 2010. Limited Brands sold its remaining stake in the chain in 2011.
Express sales and profit growth have declined over the past three years. The company announced last week that it suffered a loss of $ 90 million in the fiscal third quarter after losing just $ 3.1 million in the same quarter of 2019.
Overall third-quarter sales fell from $ 488.5 million a year ago to $ 322 million this year. Comparable store sales fell 30%.
Express officials attributed the loss to "a continued sharp decline in the categories of clothing worn at work and on occasions" in fashion.
Shares of Express closed at $ 1.13 every Tuesday, up from $ 4.87 at the start of the year.