4 famous online clothing stores on Instagram that you need to know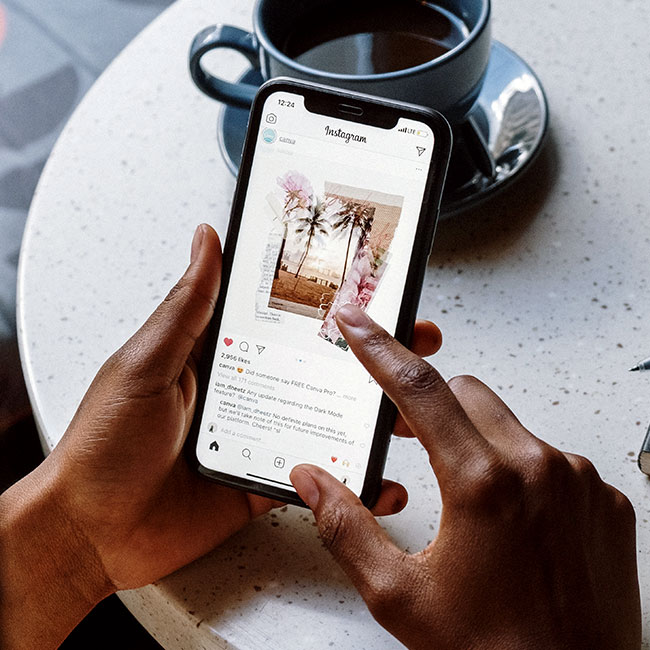 Let's face it: we all spend way too much time on Instagram. Nowadays, the application is part of everyday life. From communication to inspiration, every part of our daily habits revolves around Instagram in one way or another. So it's no surprise that the social media platform is one of the most popular ways to find new fashion trends and brands.
Instagram is actually an amazing tool for emerging designers, as many small Instagram stores can easily grow their customer base through the app, especially those that have in-app purchases enabled. In our modern day, the only way to stay on top of the hottest new designers is to know who to follow on Instagram.
So if your feed needs a refresh, start following some of our favorite Instagram brands. You'll get a new dose of everyday style inspiration, discover new trends, and maybe even find a new favorite place to shop. Your phone and your closet will thank you.
Instagram Famous Fashion Brands To Follow
1. Paloma wool
2. The Frankie Shop
3. AreYouAmI
4. Inamorata
Some of the popular online clothing stores end up being full goldmines for affordable and fashionable clothing. To help you sort through the endless number of clothing retail accounts on Instagram, we've found the best famous online stores on Instagram that you absolutely should check out!
Barcelona-based Paloma Wool is a versatile and somewhat understated brand that makes clothes that look great everywhere. The brand focuses on the art of dressing rather than fashion as a business. And that's really clear on her Instagram, which features inspiring photos of ethereal settings and enviable outfits. It's no wonder the brand's Instagram has over 574,000 followers. Follow to see the best of the brand's collections.
The Frankie Shop is a cult celebrity favorite. Hailey Bieber is often spotted in her simple yet chic everyday styles. From tracksuits to blazers, The Frankie Shop has all the essentials for your wardrobe. With its coveted styles and inspiring Instagram posts, it's no surprise that this fashion brand already has 788,000 followers.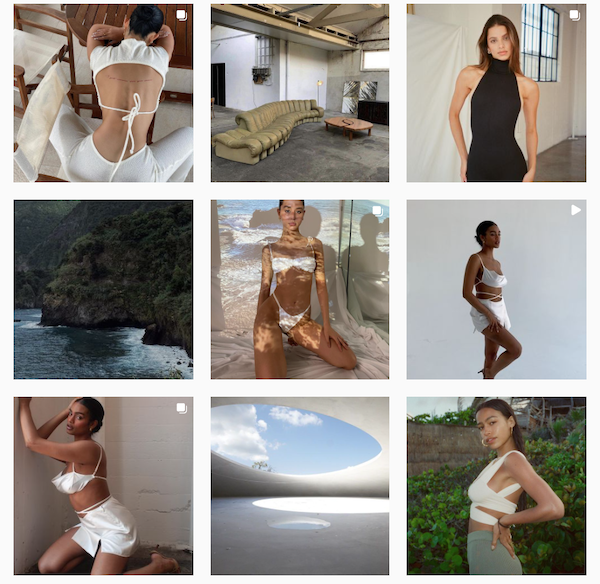 Feminine silhouettes, soft textures and comfortable fabrics define Are You Am I, a Los Angeles-based fashion brand with a sizable 611,000 Instagram followers. The brand creates off-season pieces designed to exist outside of trends. From dresses and skirts to swimsuits and lingerie, there is something for every closet in the Are You Am I collection. Follow them for a flow full of harmonious images that relax the mind.
Founded by model Emily Ratajkowski, Inamorata is a trend-driven brand that brings Ratajkowski's signature style to every wardrobe – and to her Instagram feed. The social media account has 688,000 followers who see summer and sexy styles with a heavy focus on swimwear, loungewear and basic crop tops. Everything is cool, contemporary, and more affordable from famous brands on Instagram. The majority of the collection costs less than $ 100 and there are plenty of style basics on their site.
SheFinds receives commissions for purchases made through the links in this article.